IdeaBee SPRL is a Belgian startup (TADAAM !) founded in 2016. Discover our story :
Vincent Dethier (Founder)
Vincent defines himself as curious by nature. Every day should bring its piece of knowledge or experience.
"Learning is experience. Everything else is just information." Albert Einstein
Graduated from the Polytechnic faculty of the Royal Military Academy in Belgium, he is spécialised in telecommunications.
He starts his career as an officier in military transmissions before joining back the civilian life.
Network and security architect for the last 10 years for International companies, he starts another parrallel career in 2007 as a freelance and bring value to his customers in various fileds like software architecte and development, security audits, infrastructure design…
In 2010, he co-founds IPCells. A startup proposing an innovante network monitoring solution.
This first experience in the world of startups and business creation gives him a good experience of the differents challenges and pitfalls related to the creation and the marketting of a new product/service.
In 2015, he founds IdeaBee to give a structure to the different innovation activities.
In 2016, he co-founds Voodootix, buy the ticketting platform Redtaag and become a new innovative actor on the ticketting landscape.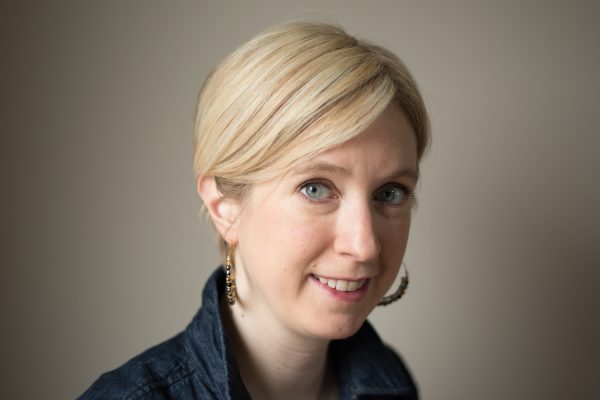 Audrey Dedonder (Associate)
Audrey defines herself as a "SLASHER".
(* Name given to young people from the Y generation who combine multiples jobs. In reference to "slash" = "/" )
Nurse, she starts her professionnal career in Cliniques universitaires Saint-Luc's Cardiovascular and Thoracic Surgery Department in Brussels. She assumed the various roles of nurse in perioperative care before joining the role of principal nurse and then head nurse.
She then became project manager at the continuous improvement cell inside the Cliniques universitaires Saint-Luc. She got there trained at project management (Prince 2 methodology).
Mother of 4 children, elle is now associate at IdeaBee SPRL and project manager inside Parnasse-ISEI's nursing department (Haute Ecole Léonard de Vinci)
As a summary, Audrey is Mom / Curious / Nurse / Associate @ IdeaBee / Project manager / Teacher / …
Formation
2016-2017 : University Certificate of Innovation managment from Louvain School of Management (Université Catholique de Louvain)
Business project : "Le Fair Process Leadership comme outil de motivation en milieu hospitalier" (co-author : Françoise Rossion, SunnyBlue SPRL)
2012-2015 : Master en gestion des institutions de soins à la Faculté de Santé Publique (Université Catholique de Louvain) – Grande distinction
Mémoire : "Engagement individuel des cadres infirmiers dans les processus de changement organisationnel : impact du genre, de l'âge et du type de personnalité"
1999-2002 : Bachelier en soins infirmiers à l'Institut Supérieur d'Enseignement Infirmier (Bruxelles) – Grande distinction
Travail de fin d'études : "L'impact du divertissement sur la qualité de vie des patients en soins palliatifs"